Road Safety Barbados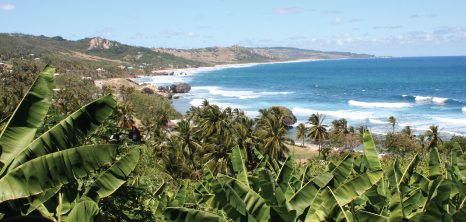 Road Safety Barbados, has attracted a great deal of attention in recent times with the unfortunate occurrences of road deaths and serious collision's on the island's roads. There has been a concern that Barbadians were becoming too complacent when it came to matters of road safety on the island.
The Minister of Transport and Works in Barbados recently outlined plans for the establishment of a 'National Road Safety Council' which would be mandated to implement a national road safety action plan with new initiatives that will entail working committees to deal with various aspects of road safety.
Some disappointment has been expressed with regards to the job the Royal Barbados Police Force is doing when it comes to paying more attention to road safety on the island. It has been expressed that too much attention is being paid to the many offenses being made by Public Service Vehicles (PSV). However, records show that accidents on the roads of Barbados have very little involvement from these PSVs.
The reality is that accidents don't just happen, they are caused. If they are caused, then it can only be safe to say that they can equally be prevented.
Road Safety Barbados and The Royal Barbados Police Force
What Pedestrians on the Island of Barbados Can Do
| | |
| --- | --- |
| • | Always use the footpath where available and keep away from the edge of the road |
| • | Walk in single file, if there is no footpath, walk facing the oncoming traffic |
| • | Always use the pedestrian crossing while crossing the road. If there is no pedestrian crossing, cross from a point where you have a clear view of the traffic on both sides of the road |
| • | Never cross at bends |
| • | Avoid crossing between parked vehicles |
| • | After alighting from a vehicle, do not attempt to cross in front/behind the vehicle, before ensuring that it is safe to do so |
| • | Follow the pedestrian light signal, wherever available |
| • | Use light coloured clothing at night. Make it easier for motorist to see you |
Safe Pedestrian Crossing Code in Barbados
| | |
| --- | --- |
| • | Stand on the footpath or at side of the road at the crossing |
| • | Indicate to motorists by the raising of a hand your intention to cross |
| • | When vehicles from both directions have come to a halt, walk straight across the road |
| • | Remember!! Do not linger in the area of the crossing if you don't intend to cross. |
Safe Road Crossing Code in Barbados
| | |
| --- | --- |
| • | Stand on the footpath or at side of the road |
| • | Look to your right Then look to your left then to your right again |
| • | If the road is clear, walk straight across and don't run |
Advice to Bicyclists in Barbados
| | |
| --- | --- |
| • | Always learn to cycle in a safe place. Busy streets are not the place |
| • | Keep your bicycle in good working condition at all times. Ensure that it has an efficient braking system |
| • | Look both sides before entering on to the road |
| • | Do not use footpaths; they are for pedestrians |
| • | Always keep to your left and cycle near the edge of the road |
| • | Communicate clearly your intentions before making a turn or changing lanes, especially when you are crossing at an intersection |
| • | Look behind before turning and signal with your hand in the direction you are turning |
| • | Never cling to other fast moving vehicles |
| • | Avoid all kinds of stunt riding |
| • | Do not negotiate turns at high speeds, especially on wet roads |
| • | Do not carry passengers or luggage on the handlebars. The load may upset your balance |
| • | Switch on your light at night. Have reflectors fitted |
| • | Wear light coloured clothing at night |
| • | Although a helmet is not required by law, wearing one can prevent injury |
| • | The only right of way is the one the other driver/rider gives you, especially the one who is bigger/heavier |
What Motorists in Barbados Can Do
| | |
| --- | --- |
| • | Slow down and drive smoothly. Keep within speed limits. Expect sudden movements by cyclists, especially in windy weather and on bad road surfaces |
| • | Always signal at roundabouts every time you pass a cyclist. Watch for riders on the inside when you turn left. Don't cut them up |
| • | Give cyclists space at least half a car's width and never force past them |
| • | Be patient as a few seconds for a cyclist hardly affects your total journey time. Right turning cyclists need space and time |
| • | Park considerately. Always look for cyclists before opening a car door |
| • | Use dipped headlights |
| • | Expect speed from bikes. Think of a bike as the vehicle it is |
Click here for further information on Road Safety in Barbados can be sourced at the following website.